Physician-Scientist Training Program
This six-to-seven-year Physician-Scientist Training Program (PSTP) is designed for the MD/PhD or MD graduate with extensive research experience who is interested in a career in academic pathology and investigation. The PSTP is designed to allow the trainee to complete American Board of Pathology requirements for certification in anatomic pathology, clinical pathology or both while providing ample time for intensive laboratory work under the guidance of a faculty mentor. Each trainee accepted into the program will be guaranteed a position in the fellowship program of any of the clinical subdivisions in the Department of Pathology and will receive financial support for their salary, benefits and research.
Program Structure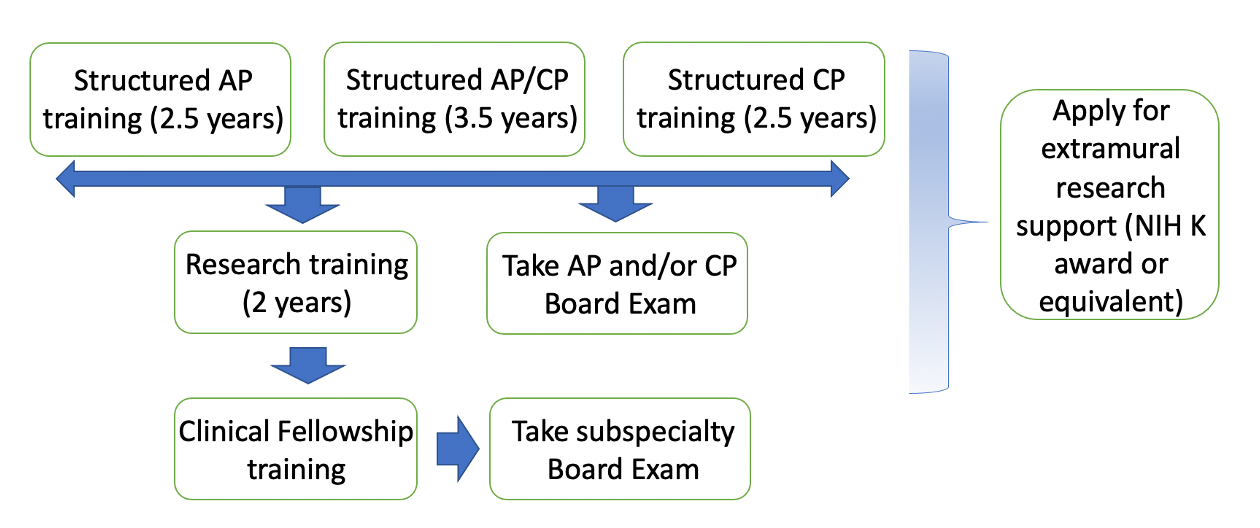 More Information
Find information via the Starzl Academy site
The Starzl Academy serves as an umbrella over PSTP programs across Northwestern Medicine clinical departments and seeks a community that connects individuals to the investigative component of their training throughout their programs, exposing them to the full breadth of opportunity here at Northwestern and encouraging multidisciplinary interaction and collaboration.