The operations of Renal Biopsy Service at the Northwestern Memorial Hospital (NMH) are supervised by two knowledgeable pathologists who are on call 24/7. They render a preliminary diagnosis within 24 hours following each biopsy. The preliminary diagnosis is based on light microscopy and immunofluorescence microscopy findings, and the interpretation is made in the context of clinical findings. The final report is generated within 10 working days by including electron microscopy findings and then entered into the EMR.  
Education
Each biopsy is reviewed with the attending staff, fellows, residents and medical students participating in the renal service. During the review, there is an exchange of information in regard to clinical information and biopsy findings to arrive an appropriate conclusion. For pathology residents, the renal pathologists give six to seven didactic sessions each year to familiarize them with various disease processes affecting the kidney.
Research
Since the early '60s, kidney research, initiated by then-chairman Dr. Robert B. Jennings, has been a hallmark of the department. Since then, there has been sustained NIH funding in the department to conduct kidney research. Over the past six decades, the research was carried out on a wide range of diseases affecting the kidney, including nephrotic syndrome, immune complex-mediated glomerulonephritis, AKI, mitochondrial oxidant stress, PKD, tubulo-interstitial nephritis and diabetic nephropathy/tubulopathy. This is also reflected in a series of publications by the current renal pathologists.
Patient Care and Consultations
At NMH and its affiliates, about 900 renal biopsies are performed each year, out of which 20 percent are native biopsies and 80 percent are renal transplant renal biopsies. In addition, routine consultation is made on outside slides of patients admitted to NMH. If necessary, additional renal biopsy is recommended on such patients to render an appropriate diagnosis and to institute better management and care.
Contact Us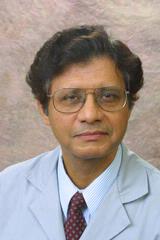 Professor of Pathology (Experimental Pathology), Medicine (Nephrology and Hypertension) and Pathology (Renal Pathology)
Medical Director, Renal-pathology
y-kanwar( at )northwestern.edu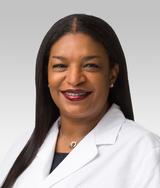 Associate Professor of Pathology (Renal Pathology) and Pathology (Genitourinary Pathology)