The faculty of Immunology/Serology are specialists in the study of pathology as it relates to autoimmune, paraproteinemic, viral and bacterial disorders. Various antibody and biochemical techniques can be used to diagnose and assess the progression of these disorders. Very often, their progression is correlated with renal dysfunctions and morphologic changes.
Education
For residents, immunology and renal pathology rotations are combined. In immunology, the residents learn how to work up a patient with an autoimmune or a paraproteinemic disorder and how these systemic orders adversely affect various target organs (e.g., the kidney). Very often, the electrophoresis gels and ANCA and ANA slides are discussed with medical technicians for educational purposes before the reports are finalized. The residents on rotation review various tutorials in the immunology laboratory. In addition, the residents receive four to six didactic lectures on Immunology/Renal Pathology during the two to three weeks of rotation. All the native renal biopsies are reviewed with medical students, nephrology residents and fellows and the attending staff.
Research
Northwestern Memorial Healthcare (NMHC) has one of the largest Renal Transplant Centers in the country, with over 350 transplants performed annually. Similarly, NMHC has one of the largest myeloma clinics in the country. Several clinical trials are ongoing in both the respective disciplines in the Organ Transplantation Division of the Department of Surgery and Hematology-Oncology Division of the Department of Medicine. In addition, our faculty contribute to clinical trials relating to lupus and other autoimmune disorders though various departments.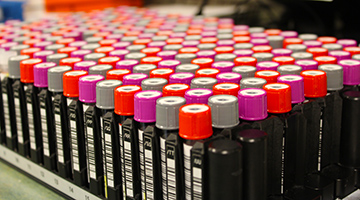 Patient Care
The immunology and renal biopsy services are combined at Feinberg-affiliated Northwestern Memorial Hospital, since there is a crossover among these two disciplines in terms of patient care. The renal biopsy service within Northwestern Medicine handles 800 to 900 biopsies a year, with about 70 percent of them being transplant biopsies. For native kidney biopsies, light (immunofluorescence) and electron microscopy is performed. The Clinical Immunology and Renal pathology services provide a solid support for the Myleloma Clinic and Renal Transplant Center, as well as Northwestern Medicine nephrologists.
Contact Us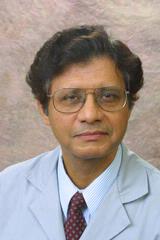 Professor of Pathology (Experimental Pathology), Medicine (Nephrology and Hypertension) and Pathology (Renal Pathology)
y-kanwar( at )northwestern.edu
Professor of Pathology (Clinical Chemistry)