The faculty members in the Cytogenetics specialty are board certified in American Board of Medical Genetics and Genomics and specialized in the Clinical Cytogenetics. They are also active fellows with the American Colleague of Medical Genetics and Genomics. The Cytogenetics specialty is directed by Xinyan Lu, MD, FACMG, and co-directed by Madina Sukhanova, PhD. The team consists of one lab manager, one operational coordinator, one research coordinator, 11 technologists and one technician. We offer highly comprehensive ancillary genetics and genomics clinical testing including but not limited to the traditional chromosome studies, fluorescence in situ hybridization (FISH) analysis and genomic microarray analysis for both hematological neoplasms and solid tumors. The Cytogenetics specialty plays an important role in patient care by providing accurate testing results for the purpose of diseases' diagnosis, differential diagnosis and treatment evaluation. Our mission is to continually improve the quality of the clinical service and to potentially improve patient care.
Education
In addition to the clinical service, the Cytogenetics specialty has been heavily involved in training residents and fellows in the department of pathology, fellows in the Department of Hematology-Oncology and students from the Cytogenetic Technology Program at MD Anderson Cancer Center. After the Cytogenetics rotation, the residents and fellows will understand the clinical importance of performing cytogenetic testing, know how to order necessary testing and read the final reports and know how to integrate cytogenetic results with molecular, morphology, flow cytometry or other clinical information.
Research
Our work actively involves Cytogenetics and FISH data review and tests on various clinical trials within the Eastern Cooperative Oncology Group. Faculty members also conduct clinical research projects in collaboration with pathologists, oncologists and the research faculty members of the Robert H. Lurie Comprehensive Cancer Center of Northwestern University.
Patient Care
The Cytogenetics specialty works with care providers at Feinberg Medical School–affiliated hospitals and care sites to provide rapid cytogenetic and FISH testing results. Patients with leukemia and lymphomas perform relevant FISH tests on formalin fixed paraffin embedded tissue sections of solid tumors, including breast cancer, brain tumors and lung cancer.
Contact Us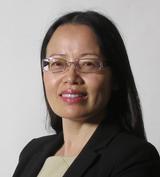 Professor of Pathology (Cytogenetics)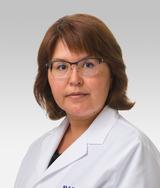 Associate Professor of Pathology (Cytogenetics)