Hematopathology
The fellowship program has filled both positions for a one-year fellowship position starting July 1, 2025. The program includes both diagnostic and investigative hematopathology. It is designed to give fellows in-depth experience in the complete spectrum of diagnostic hematopathology, including bone marrow biopsies and aspirates, lymph node pathology, blood smears, laboratory hematology, body fluids, hemoglobinopathies and coagulation.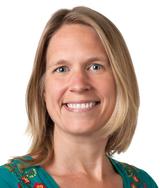 Program Director
Associate Professor of Pathology (Hematopathology) and Medical Education
Fellows gain experience in ancillary studies, including flow cytometry, immunohistochemistry, cytogenetics/FISH and molecular diagnostics, including next-generation sequencing. Fellows also learn how to integrate these data into the final report.
There are two core rotations in the fellowship. The hematology/bone marrow rotation includes interpretation of blood smears, hemoglobin electrophoresis and bone marrow aspirates and biopsies. The other core rotation includes lymph node, solid tissue and body fluid workup and interpretation.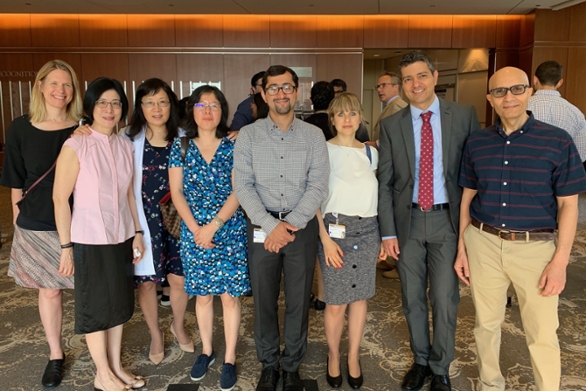 During these rotations, fellows gain expertise in the processing, triaging, analysis and interpretation of samples from the time they are received in the laboratory to the final written report. Interpretation includes morphology, flow cytometry, immunohistochemistry, cytochemistry, cytogenetics/FISH and molecular data. 
In addition to the core rotations, fellows have separate rotations to gain in-depth experience in pediatric hematopathology, dermatopathology, flow cytometry, coagulation, cytogenetics and molecular diagnostics. 
The fellows are also required to participate in translational research projects in collaboration with the hematopathology faculty and are encouraged to present their data at national conferences and publish in peer-reviewed journals. 
The hematopathology fellows play a central role in the clinical and educational activities of  hematopathology. They work closely with the clinicians, acting as a consultant to house staff and attending physicians and as mentors/teachers/consultants to pathology residents. 
The fellows coordinate, attend and participate in several clinical and didactic conferences. These include two weekly clinical case conferences, monthly journal clubs, didactic lectures and microscope sessions, the Cytogenetics/Molecular Pathology conference and a weekly conference for residents and staff in clinical pathology. 
The candidate must be board eligible or certified in either clinical pathology or clinical and anatomic pathology; combined training is preferred.
The stipend is commensurate with the PGY year of training and previous training and experience.
Prepare an application package with the following items:
CV
Personal statement
Three letters of recommendation
USMLE scores 1, 2 and 3
Submit application package and letters of recommendation via email to hemepathfellowship@northwestern.edu.