Molecular Genetic Pathology
We have filled the fellowship position for the 2024-2025 academic year. Applications for 2025-2026 will be accepted starting in June 2023.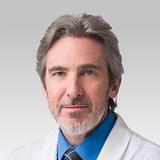 Program Director
Associate Professor of Pathology (Genomic Pathology) and Pathology (Molecular Pathology)
Program Information
The division annually evaluates over 175,000 tests, including molecular microbiology, hematologic and solid tumor malignancies, congential disorders and HLA genotyping.
The fellow gains comprehensive experience with a wide range of current clinical molecular diagnostic procedures using state-of-the-art technology. The program offers opportunities to improve patient care by developing and implementing novel diagnostic procedures. There are frequent opportunities to observe didactic lectures and interdisciplinary research conferences.
The stipend is commensurate with the fellow's PGY year of training and by previous training and experience. Find 
stipend information
 via the McGaw Medical Center of Northwestern University site.
Prepare an application package with the following items:
CV
Personal statement
USMLE scores 1, 2, 3
COMLEX scores are also acceptable
Three letters of recommendation
Send application materials and letters of recommendation to molecularpathfellowship@northwestern.edu