Neuropathology
The two-year neuropathology fellowship training program, centered at Northwestern University Feinberg School of Medicine and Northwestern Memorial Hospital, prepares fellows for all aspects of a highly successful career in clinical service, research and teaching. 
It is the only ACGME-accredited neuropathology fellowship training program in Illinois. Our faculty includes nationally and internationally recognized experts, particularly in the fields of neurodegenerative neuropathology, gene regulation of nervous system development and function and tumor biology.
One new fellow is accepted into the program every year, and the program requires a two-year commitment. The fellowship has one opening for a two year fellowship position starting July 1, 2026. Applications will be accepted starting June 2025 for the 2026-28 academic years.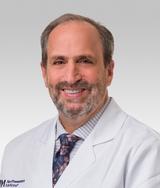 Program Director
Professor of Pathology (Neuropathology)
General AP/CP pathology residents rotate on neuropathology with the neuropathology fellow. The neuropathology fellow functions as mentor/teacher to the residents, as well as to residents from neurology and neurosurgery who also rotate on neuropathology. The fellow also acts as consultant to pathology residents and staff on the autopsy service, surgical pathology, cytopathology and other sections of clinical pathology.
Trainees concentrate on clinical training during their first year and research during their second year. Early in the first year, the trainee is expected to identify a laboratory and mentor and is strongly encouraged to submit proposals for extramural funding support based on the chosen research topic. The goal will be to have the second year of fellowship supported by extramural sources and be protected time for research.
The fellow is expected to present his or her research at one meeting per year and publish at least one paper based on work done during the fellowship. The best fellow candidates can be integrated into the Physician-Scientist Training Program, where this infrastructure, mentoring and grant application guidance is already integrated into the program.
For further information on research opportunities for trainees, please visit the Starzl Academy.
The fellow gains expertise in the diagnosis of both common and rare neuropathologic diseases, morphologic diagnoses, and ancillary techniques, such as immunohistochemistry and molecular diagnostics. Approximately 1,500 specimens come through the combined clinical services each year, including autopsy, surgical, neurodegenerative and consultation material.

The fellow also coordinates and participates in case presentations at the weekly Neuro-oncology Case Conference, the monthly Alzheimer Disease Center/ALS/Movement Disorders CPC conference and occasionally at the monthly Neurology Clinical Case Conference.
The candidate must be board eligible or certified in either anatomic pathology or anatomic and clinical pathology, or in some other medical specialty such as neurology, and have had one year anatomic pathology training. Candidates for combined training in anatomic pathology and neuropathology will be considered. The candidate must have passed USMLE Steps 1, 2 and 3.
The stipend is determined by previous pathology training and experience. Find stipend information via the McGaw Medical Center of Northwestern University site.