Pediatric Pathology
The pediatric pathology program provides comprehensive training in both diagnostic and investigative pediatric pathology in the reputable and nurturing setting of the Ann & Robert H. Lurie Children's Hospital of Chicago. One fellowship spot is offered annually.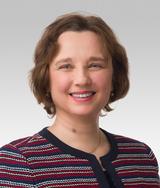 Program Director
Associate Professor of Pathology (Pediatric Pathology)
Program Information
Clinical Experience
Participate in daily clinical activities in anatomic, clinical and perinatal pathology
Formulate preliminary diagnoses and autopsy reports based upon gross and histological findings
Participate in the interpretation and reporting of fine needle aspirations and frozen sections
Review non-gynecology cytopathology
Communicate with clinicians and report critical diagnoses
Research
Fellows participate in one or two research projects, present abstracts at national meetings and prepare manuscripts.
Teaching
Supervise and guide rotating residents
Teach residents on rotation, medical students and histotechnologists
Facilitate lectures and microscopic conferences
Participate in Interdepartmental conferences: surgery-pathology conference; oncology tumor boards; cardiology, PICU and NICU M&M conferences; firm rounds and pathology grand rounds
Organize teaching sets and update resident manual
Evaluate rotating residents
Lab Techniques and Management
Participate in clinical pathology rotation and learn laboratory techniques
Participate in daily anatomic pathology QA
Perform cytopathology-histology correlation
Participate in CAP self-inspection and accreditation programs
There is exposure to all aspects of pediatric pathology, including general surgical pathology, hematopathology, cytology, perinatal pathology, molecular techniques and microbiology. The material is diagnostically challenging. The department evaluates approximately 7,500 surgical specimens, 500 non-gynecologic cytology, 700 cytogenetic studies, 425 outside consults, 150 fine needle aspirations/core biopsies and 40 autopsy cases per year.
The perinatal pathology rotation takes place at Northwestern Memorial Hospital, where approximately 3,500 placentas and 100 perinatal autopsies are evaluated annually. Additional study materials include a collection of 2,500 congenital cardiac specimens in the Farouk Idriss Cardiac Registry, and a comprehensive registry of 53,000 pediatric renal tumor cases, part of the Children's Oncology Group Renal Tumor Pathology Center.
Thirty-two Weeks — Anatomic Pathology (including rotation in gastro-intestinal pathology)
Six Weeks — Perinatal Pathology (Northwestern Memorial Hospital)
Six Weeks — Clinical Pathology: Hematopathology, Molecular Pathology, Transfusion Medicine, Clinical Chemistry, Microbiology, Immunology, Lab Management
Four Weeks — Elective rotation
Four Weeks — Vacation
Candidates must have completed at least two years of training in an ACGME-accredited residency program in anatomic and clinical pathology or anatomic pathology, in accordance with current ABP stipulations, be eligible for board examination and be eligible for Illinois State License.
Interested candidates should send the following information to program director Nicole Arva, MD/PhD:
A letter of interest
CV
Three letters of reference