Breast Pathology
The Department of Pathology offers one highly competitive, one-year Advanced Specialty Training Program (ASTP) fellowship position in breast pathology for the 2025-26 academic year, emphasizing a comprehensive multidisciplinary approach. We will begin accepting applications in 2023.
Breast pathology plays a central role in the care of patients with diseases of the breast; an accurate, state-of-the-art diagnosis is the cornerstone of any further evaluation and management of the patient. Faculty involved in the program are committed to the subspecialty training of breast pathology fellows and are leaders in the field at the local, national, and international levels.
Fellowship applications are closed for the 2024-2025 and 2025-26 academic year.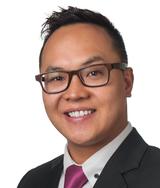 Program Director
Associate Professor of Pathology (Breast Pathology) and Pathology (Gynecologic Pathology)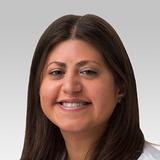 Associate Program Director
Assistant Professor of Pathology (Breast Pathology)
The program is designed to offer comprehensive advanced training, including state-of-the-art diagnosis of common and rare benign and malignant breast conditions, immunohistochemistry and molecular diagnostics.
Breast cancer is one of the areas of excellence of the institution, with more than 5,500 in-house breast cases and almost 1,000 breast pathology second-opinion cases evaluated annually. Breast Pathology Didactics, Unknown Slide Reviews and Fellows' Journal Club are offered to residents and fellows year-round. Two multidisciplinary conferences (Breast Tumor Board and Breast Pathology/Breast Radiology Conference) are offered every week.
Opportunities exist for scholarly research projects in the study of breast diseases under the supervision of one of the attendings. Members of the faculty are actively involved in several funded basic science, translational science and clinical research studies at Northwestern University, Northwestern Memorial Hospital, the Robert H. Lurie Comprehensive Cancer Center of Northwestern University and at the national level.
The fellowship is designed to provide comprehensive training in diagnostic breast pathology, including the use of standard diagnostic practices and specialized techniques.
The Lynn Sage Breast Cancer Centerr at Lurie Cancer Center is one of the largest referral centers in the Midwest for patients with diseases of the breast. Fellows are expected to participate in the evaluation and diagnosis of breast specimens, inter-departmental conferences and clinical services. Fellows will gain experience with immunohistochemistry, FISH and molecular testing.
Candidates must be board eligible or certified in anatomic pathology (AP or AP/CP) and be able to obtain an unrestricted permanent Illinois medical license. 
Please note that ASTP Fellowships with Northwestern require credentialing through Northwestern Memorial Hospital, and therefore can only accept candidates that are US Citizens/Permanent Citizens or Green Card Holders.
A weekly rotation schedule includes biopsies and consultation cases, large surgical specimens and frozen section consultations and presentations at the Breast Tumor Board and the Breast Pathology-Radiology Clinical Correlation Conference. Rotations also include breast imaging, breast clinics (surgery, medical oncology, radiation, oncology) and molecular pathology.
The stipend is commensurate with the fellow's PGY year of training and by previous training and experience. Find 
stipend information
 via the McGaw Medical Center of Northwestern University site.
Two breast pathology fellowships are offered annually. Applications should be submitted between Aug. 1 and Oct. 31 two years prior to the starting date of the fellowship. In-person interviews for selected candidates will take place during the months of November and December, following the review of applications. 
Prepare an application package with the following items:
Current CV
Personal statement
Three letters of recommendation
Send application materials and letters of recommendation to Tyler Sutton. CAP standardized fellowship application is also accepted. This fellowship is participating in the unified approach and common timeline for subspecialty fellowship recruitment, endorsed by the Association of Pathology Chairs. For more information visit: https://www.apcprods.org/fellowship-application-resources