Breast Pathology
Fellowship applications are closed for the 2024-2025 academic year.
The Department of Pathology offers one highly competitive, one-year Advanced Specialty Training Program (ASTP) fellowship position in breast pathology for the 2025-26 academic year, emphasizing a comprehensive multidisciplinary approach. We will begin accepting applications in 2023.
Breast pathology plays a central role in the care of patients with diseases of the breast; an accurate, state-of-the-art diagnosis is the cornerstone of any further evaluation and management of the patient. Faculty involved in the program are committed to the subspecialty training of breast pathology fellows and are leaders in the field at the local, national, and international levels.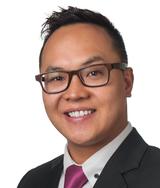 Program Director
Associate Professor of Pathology (Breast Pathology) and Pathology (Gynecologic Pathology)
Candidates must be board eligible or certified in anatomic pathology (AP or AP/CP) and be able to obtain an unrestricted permanent Illinois medical license.
A weekly rotation schedule includes biopsies and consultation cases, large surgical specimens and frozen section consultations and presentations at the Breast Tumor Board and the Breast Pathology-Radiology Clinical Correlation Conference. Rotations also include breast imaging, breast clinics (surgery, medical oncology, radiation, oncology) and molecular pathology.