Blood Banking/Transfusion Medicine
We have filled the fellowship position for the 2025-2026 academic year. Applications for 2026-2027 will be accepted starting in July of 2024.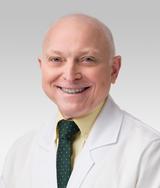 Program Director
Professor of Pathology (Transfusion Medicine) and Pathology (Hemostasis)
This interdisciplinary fellowship offers an extensive portfolio of transfusion medicine training activities. Program faculty are in the Departments of Pathology, Medicine and Pediatrics, and have extensive teaching experience and publications across all aspects of transfusion medicine and blood banking.
Training includes the nationally accredited immunohematology reference laboratory of Versiti Illinois (Heartland Blood Centers), which resolves difficult and interesting cases from across the region. Our fellows have online access to weekly lectures at Versiti Wisconsin (Blood Center of Wisconsin). Dedicated research time is provided for fellows to develop and complete publication-worthy scientific studies for presentation at regional and national meetings.
The Transfusion Service at Northwestern Memorial Hospital (NMH) supports a Level 1 trauma center, 12,000 annual deliveries, and a full spectrum of medical and surgical specialties. RBC blood group genotyping is routinely performed weekly. NMH has an active therapeutic apheresis service supporting hematology, transplant, neurology and other consultative services.
The Ann & Robert H. Lurie Children's Hospital of Chicago Transfusion Service supports a Level 1 pediatric trauma center, active neonatal and pediatric intensive care units and a large population of sickle-cell and thalassemia patients. Combined, the two hospitals perform over 1,000 stem cell and organ transplants a year. Versiti Illinois collects over 140,000 donations a year and supports over 70 Chicago area hospitals.
The fellow will have extensive experience in transfusion medicine consultations and donor center medical affairs. Training is included in preoperative anemia clinic, blood management and pediatric sickle cell care. Cellular therapy training includes HLA testing and stem cell processing and transplants.
Four-week-long rotations are scheduled at NMH, Lurie Children's and Versiti Illinois, with specific goals and objectives for each period. These include two rotations in apheresis and one rotation each devoted to pediatrics, cell therapy and research project development.
The stipend is commensurate with the fellow's PGY year of training. Find stipend information via the McGaw Medical Center of Northwestern University site.
Please prepare an application package with the following materials:
CV
Personal statement
Three letters of recommendation
CAP standardized fellowship application is also accepted. Send application materials and letters of recommendation to Celeste Urbina at transfusionmedfellowship@northwestern.edu