Gynecologic Pathology
The Department of Pathology offers a one-year position with the Advanced Specialty Training Program (ASTP) in the Gynecologic Pathology division. The candidate will be offered a non-tenure eligible junior faculty position with the rank of Instructor. The program will provide opportunities for scholarly activities, including translational research and medical teaching. The fellowship has one opening for a one year fellowship position starting July 1, 2025, and we will begin taking applications early 2023.
Fellowship applications are closed for the 2024-25 academic year.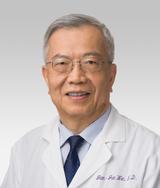 Program Director
Professor of Pathology (Gynecologic Pathology) and Obstetrics and Gynecology
Education and Research
Fellows are encouraged to be involved with ongoing basic research for gynecologic studies in our department or Gynecology, with findings published in peer-reviewed journals and shared at national conferences.
The program benefits from outstanding clinical materials from Northwestern Memorial Hospital, Prentice Women's Hospital and Northwestern-affiliated gynecologic clinical offices, as well as consultation material sent from regional and national sites. The GYN-pathology service generates approximately 8,000 specimens each year, with approximately 3,500 additional surgical cases handled by the perinatal pathology service.
Clinical Experience
In the first six months, the fellow will participate in gynecologic frozen sections and daily work up of routine in-house and consultation cases. In the past six months, the fellow will receive junior attending standing and increasing graduated responsibility in co-sign-out of cases. Participation in a daily quality assurance meeting and weekly Gynecologic Oncology tumor boards is highly encouraged.
Rotation Schedule
Rotations include perinatal and general surgical pathology, with elective time in other surgical pathology subspecialties.
Stipend
The stipend is commensurate with the fellow's PGY year of training and by previous training and experience. Find stipend information via the McGaw Medical Center of Northwestern University site.
Application Process
Please prepare an application package with the following items:
CV
Personal statement
Three letters of recommendation
Submit materials to the Program Coordinator at gynepathfellowship@northwestern.edu