The Northwestern Medicine Department of Pathology faculty members specialized in hemostasis focus on laboratory testing to support the diagnosis and treatment of patients with bleeding and thrombosis disorders. Specialized clinical interests include testing and diagnosis for bleeding and clotting disorders associated with cancer and cardiovascular disease. The hemostasis laboratory provides clinical laboratory testing, diagnosis and consultation for Northwestern Medicine–affiliated care institutions.
Education
Training opportunities are provided for pathology residents in the diagnosis of patients with bleeding and thrombotic disorders. The hemostasis program addresses platelet function disorders, therapeutic platelet function monitoring, von Willebrand disease, hemophilias, factor inhibitors, lupus anticoagulants and thrombophilia states. The hemostasis medical directors are expert in transfusion medicine, and these disciplines work closely together for clinical problem solving. The trainee participates in hemostasis laboratory administration and management. A post-residency Hematopathology fellowship offers extensive training in hematopathology, including hemostasis and thrombosis. Educational opportunities for medical students in hemostasis and transfusion medicine are also available.
Research
The Hemostasis specialty conducts clinical laboratory research trials related to platelet function and antiplatelet agents. The hemostasis laboratory performs tests to evaluate the function of platelets and the plasma hemostatic system for patients with blood clotting disorders. Platelet function assays are used to identify optimal treatments for patients receiving antiplatelet medications and platelet transfusions. Platelet function assays are also used to identify optimal conditions for safe surgical interventions for patients who have blood clotting disorders or are taking anticoagulants. Specialized platelet assays test stem cell culture-derived platelets to identify optimal storage and culture conditions for high functional platelet yield.
Selected Publications
Naidech AM, Liebling SM, Rosenberg NF, Lindholm PF, Bernstein RA, Batjer HH, Alberts MJ, Kwaan HC. Early platelet transfusion improves platelet activity and may improve outcomes after intracerebral hemorrhage. Neurocritical Care. 16(1):82-7, 2012 Feb.
Naidech AM, Bassin SL, Bernstein RA, Batjer HH, Alberts MJ, Lindholm PF, Bleck TP. Reduced platelet activity is more common than reported anti-platelet medication use in patients with intracerebral hemorrhage. Neurocritical Care. 11(3):307-10, 2009 Dec.
Benzon HT, McCarthy RJ, Benzon HA, Kendall MC, Robak S, Lindholm PF, Kallas PG, Katz JA, Determination of residual antiplatelet activity of clopidogrel before neuraxial injections.  British Journal of Anaesthesia. 107(6):966-71, 2011 Dec.
Panuganti S, Alaina C. Schlinker AC, Lindholm PF, Papoutsakis ET, Miller WM. Three-Stage Ex Vivo Expansion of High-Ploidy Megakaryocytic Cells: Toward Large-Scale Platelet Production. Tissue Engineering: Part A. 19 (7&8), 2013.
Patient Care
The hemostasis laboratory provides training, knowledge and skills for interpretation and communication of laboratory findings pertinent to disorders of hemostasis, coagulation and thrombosis. The trainee participates in consultation with the clinical hematology consultation service on laboratory testing for bleeding and thrombotic disorders. The trainee integrates the clinical history, physical findings and hemostasis assays to make decisions regarding diagnostic workup of hemostasis and thrombosis disorders. The hemostasis trainee communicates the laboratory findings with the patient's physician.
Contact Us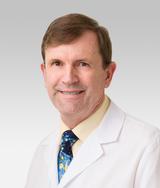 Professor of Pathology (Hemostasis) and Pathology (Transfusion Medicine)
Medical Director, Hemostasis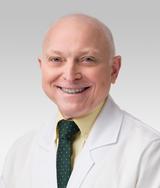 Professor of Pathology (Transfusion Medicine) and Pathology (Hemostasis)
g-ramsey( at )northwestern.edu