Neuropathology
Neuropathology faculty have funded research programs in Alzheimer's disease, frontal temporal dementia and developmental biology. Our research supports the Cognitive Neurology and Alzheimer's Disease Center as well as the Malnati Brain Tumor Institute of the Lurie Cancer Center.
Learn more about our work below.
Research Description
Mechanisms Underlying Glioblastoma Progression
We investigate mechanisms of progression to glioblastoma (GBM), the highest grade astrocytoma, including genetics, hypoxia, and angiogenesis. Progression is characterized by tumor necrosis, severe hypoxia and microvascular hyperplasia, a type of angiogenesis. We propose that vaso-occlusion and intravascular thrombosis within a high grade glioma results in hypoxia, necrosis and hypoxia-induced microvascular hyperplasia in the tumor periphery, leading to neoplastic expansion outward. Since the pro-thrombotic protein tissue factor is upregulated in gliomas, we investigate mechanisms of increased expression and pro-coagulant effects.
In Silico Brain Tumor Research
We initiated an In Silico Center for Brain Tumor Research to investigate the molecular correlates of pathologic, radiologic and clinical features of gliomas using pre-existing databases, including as TCGA and Rembrandt. Using datasets and image analysis algorithms, we study whether elements of the tumor micro-environment, such as tumor necrosis, angiogenesis, inflammatory infiltrates and thrombosis, may correlate with gene expression subtypes in TCGA gliomas. We also have demonstrated the clinical relevance of TCGA subclasses within the lower grade gliomas using the Rembrandt dataset.
Regulators of Asymmetric Cellular Division in Glioblastoma Stem Cells
We study mechanisms that confer specialized biologic properties to glioma stem cells (GSC) in GBM. The Drosophila brain tumor (brat) gene normally regulates asymmetric cellular division and neural progenitor differentiation in the CNS of flies and, when mutated, leads to a massive brain containing only neuroblastic cells with tumor-like properties. We study the human homolog of Drosophila brat, Trim3, for its role in regulating asymmetric cell division and stem-like properties in GSCs. Trim3 may elicit its effects is through repression of c-Myc.
For more information, visit the faculty profile of Daniel Brat, MD, PhD or the Brat Lab website.
Publications
See Dr. Brat's publications in PubMed.
Contact
My translational work focuses on the effects of altered glioma metabolism in the microenvironment. Mutations in isocitrate dehydrogenase 1 or 2 (mutant IDH1/2) are present in a large proportion of gliomas, and are known to alter tumor metabolism and DNA methylation. Additionally, I serve as the Director of the Nervous System Tumor Bank (NSTB) for the Malnati Brain Tumor Institute of the Lurie Cancer Center. The NSTB provides all Lurie Cancer Center researchers with patient-derived biospecimens and neuropathological support.
For more information, please visit the Horbinski Laboratory website.
Contact Us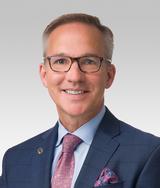 Professor of Pathology (Experimental Pathology) and Pathology (Neuropathology)
daniel.brat( at )northwestern.edu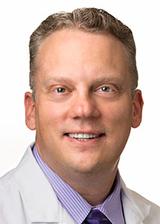 Professor of Pathology (Experimental Pathology)/Neurological Surgery and Pathology (Neuropathology)
craig.horbinski( at )northwestern.edu