Gastrointestinal/Liver Pathology
The Department of Pathology offers a one-year position in the Advanced Specialty Training Program (ASTP) Gastrointestinal/Liver Pathology. The candidate will be offered a junior faculty position at the rank of instructor (non-tenure eligible). The fellowship has one opening for a one year fellowship position starting July 1, 2025, and we will begin taking applications early 2023. Fellowship applications are closed for the 2024-25 academic year.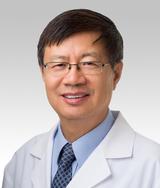 Program Director
Professor of Pathology (Experimental Pathology) and Pathology (Gastrointestinal Pathology)
Education
The program is designed to provide comprehensive advanced training in diagnostic surgical pathology, including standard diagnostic practices, immunohistochemistry and specialized techniques such as cytogenetics and molecular pathology.
As GI, liver, and pancreaticobiliary tract pathology services constitute a major portion of in-house and referral cases, surgical pathology training in these areas will be emphasized and translational research opportunities in GI and liver pathology are available.
Clinical Experience
As a junior faculty member, the ASTP instructor will be granted the privilege of independently signing-out surgical pathology and frozen section cases and participating in on-call process similar to the department's staff pathologists after an initial six-month observation period.
Additionally, the ASTP instructor is expected to participate in interdepartmental clinical conferences and training of anatomic pathology residents. The department provides ample opportunities for scholarly collaborations and participation in the activities of the neuropathology and dermatopathology divisions of the Feinberg-affiliated Northwestern Memorial Hospital and the pediatric pathology department of the Ann & Robert H. Lurie Children's Hospital of Chicago. As the pathology department plays an integral part in the medical school's Scientific Basis of Medicine course, teaching M2 medical students is also encouraged.
Northwestern Memorial Hospital, the main teaching hospital of the fellowship, is one of the largest referral centers in the Midwest for patients with gastrointestinal, liver, pancreatic, urologic and gynecologic/breast disorders. The department accessions more than 43,500 in-house and 2,500 consultation cases per year. The anatomic pathology staff includes experts in the fields of gastrointestinal/liver/pancreaticobiliary tract, urologic, breast, gynecologic, pulmonary and soft tissue/bone pathology. Transition to a subspecialty sign-out format is scheduled for this year.
Requirements
Candidates must be board eligible or certified in anatomic pathology. Please note that ASTP Fellowships with Northwestern require credentialing through Northwestern Memorial Hospital, and therefore can only accept candidates that are US Citizens/Permanent Citizens or Green Card Holders.
Stipend
The stipend is commensurate with the PGY level 5 designation. Find stipend information via the McGaw Medical Center of Northwestern University site.
Application Process
*Fellowship applications are closed for the 2022-2023 academic year.*
Submit the following documents via email to the Program Coordinator at gipathfellowship@northwestern.edu
CV
Personal statement
Three letters of recommendation